About Our Store in St. Thomas, ON
While our store has undergone many transformations and improvements, one thing has remained the same for over 50 years – Elgin Carpet One of St. Thomas, ON is committed to building honest and lasting relationships with customers, offering friendly and knowledgeable customer service, and providing quality products and expert installation.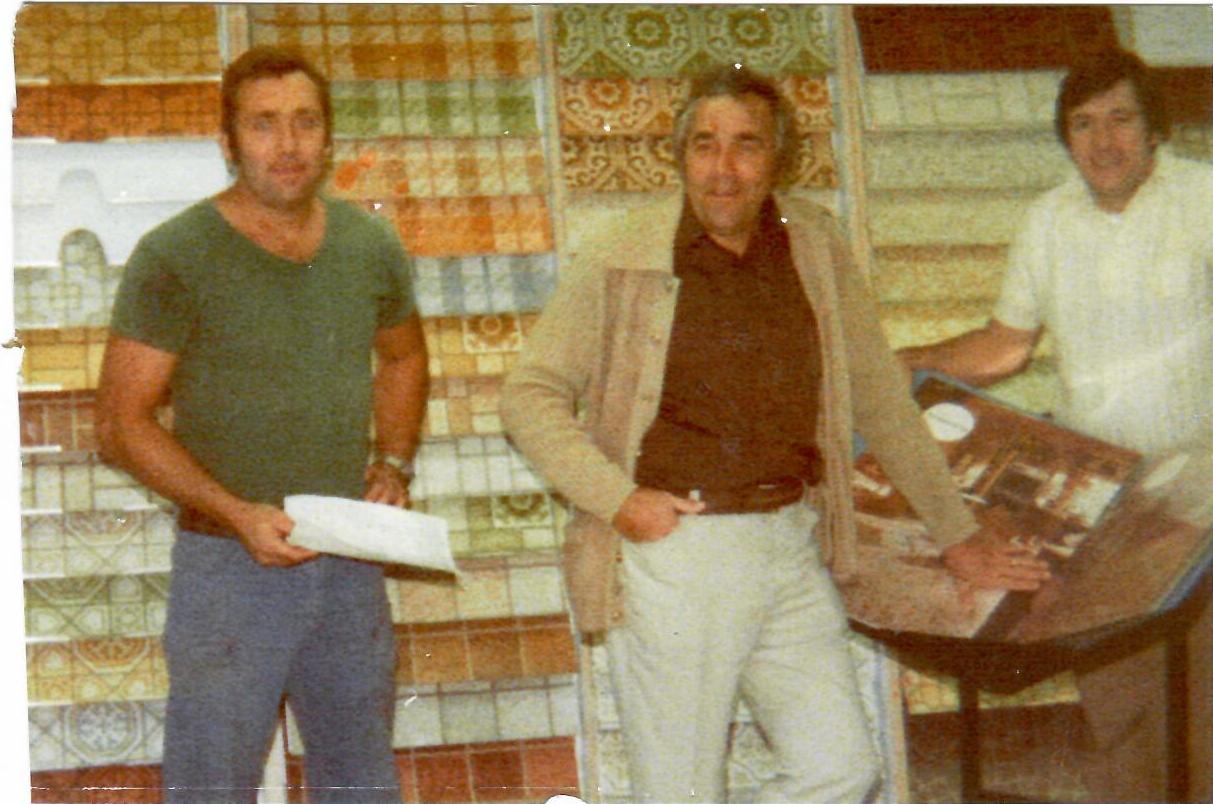 Our Flooring Store - Humble Beginnings
Elgin Carpet One Floor & Home first began as a family-owned and operated flooring business started by then-entrepreneur Jan Versteeg. Originally known as Elgin Floor and Wall Tile, Jan began by running it out of his garage until he was joined by his brothers, George and Tom. The business became Elgin Floor Covering Ltd, and in 1976, they moved out of Jan's garage and into what was once an old car wash station, located at 1026 Talbot Street. Then, in 1991, Elgin Floor Covering proudly became a Canadian charter member of Carpet One – the largest co-op in North America.
The Opening of Wallpaper Loft
As the business continued to flourish and expand, Wallpaper Loft was launched in 1976 to offer premium home improvement products. It would eventually expand and be relocated next door in '97. Today, Wallpaper Loft offers Benjamin Moore's quality selection of paint products, premium wallpaper collections, and Hunter Douglas blinds and shutters. Wallpaper Loft is the perfect complement to Elgin Carpet One's wide selection of flooring, making our business a one-stop shop for your home renovation needs.
Visit Our Flooring Store in St. Thomas, ON
As part of the Carpet One Co-op, Elgin Carpet One boasts incredible buying power and a large national presence while maintaining the quality products and services that come with being a locally owned and operated company. Elgin Carpet One proudly offers a wide selection of flooring and more, including:
Tile
Area Rugs
Window Treatments
With a wide range of products and services, our customers are sure to find a product they love for a price they can afford. Our store has undergone some exciting renovations up until the Summer of 2023! Visit our showroom located at 1026 Talbot Street, St. Thomas, ON, or give us a call at 226-271-4707 today.