Retired Marine Cpl Timothy Donley and his wife Kelly were welcomed to their new smart home in Bethel, PA on June 8, 2017.
The smart home was built as part of the Building for America's Bravest program which provides smart homes for catastrophically injured veterans returning home.
The new smart home will have a positive impact on Timothy's daily life, by providing him with independence from the injuries he suffered in 2012 while on dismounted patrol in Afghanistan. Timothy lost both legs above the knee and incurred severe nerve damage to his right arm as a result of an IED explosion.
Donley, who has been blessed with a strong support system through his recovery, said he is looking forward to having a permanent place to reside that will function properly for him, and where he can focus on his future studies and career, instead of putting all his efforts into surviving.
Allwein Carpet One Floor & Home in Annville, PA proudly participated in the project, and donated all of the flooring installation throughout the home.
Owners Sue and Lee Allwein's daughter and son-in-law, Lauren Allwein-Andrews and Matt Andrews (who did the flooring install), attended the home dedication where many shared stories about the origins of the Stephen Siller Tunnel to Towers Foundation's Building for America's Bravest program, and the Three Tenors from New York sang 'Hallelujah'. Lauren and Matt said it was 'such an uplifting experience and there were periods of time where it was hard to find a dry eye in the place.'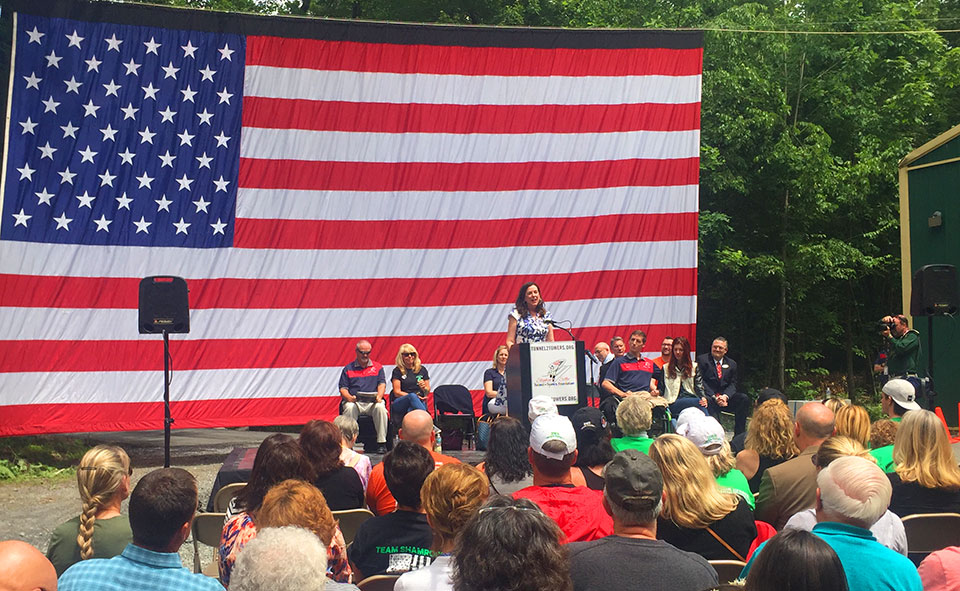 'What an honor it was to be surrounded by so many people who have stepped up in an effort to remember their loved ones lost on 9/11 and how they have chosen to do good in order to make a difference. And I can't forget about Tim and the sacrifice he made for our Country and his fellow Marines! It was one of those days where you looked around, heard stories about real heroes and felt like everything was right in the world. Being a part of this home for Tim and Kelly was an absolute joy and I'm so glad my family and our business was able to be a part of such a worthy cause. We will forever be changed.'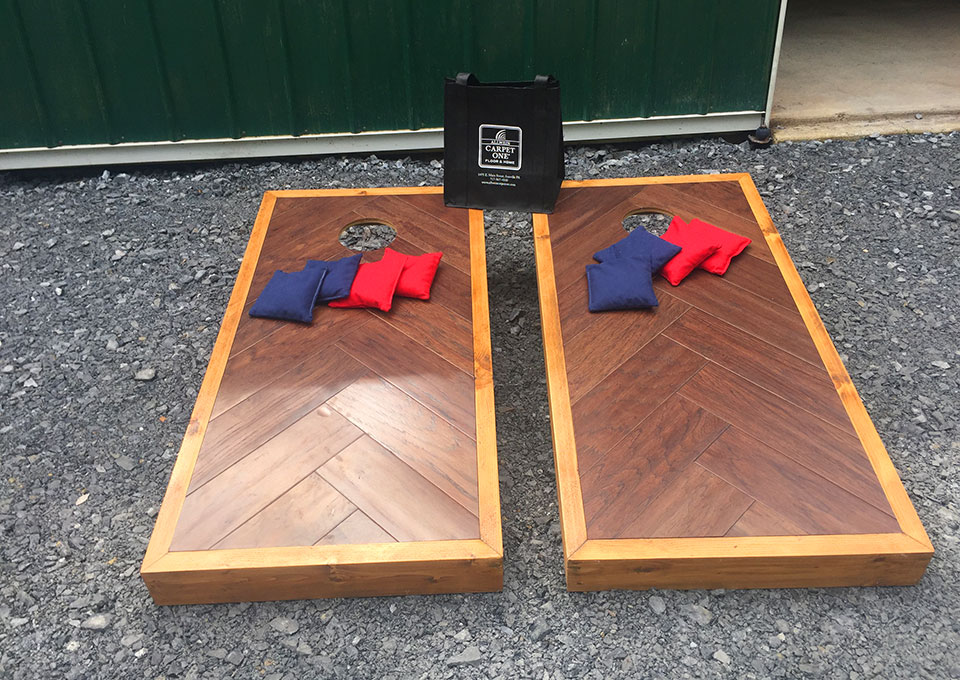 Allwein Carpet One Floor & Home made corn hole boards as a housewarming gift for Timothy and Kelly from hardwood floors that were used in the home.