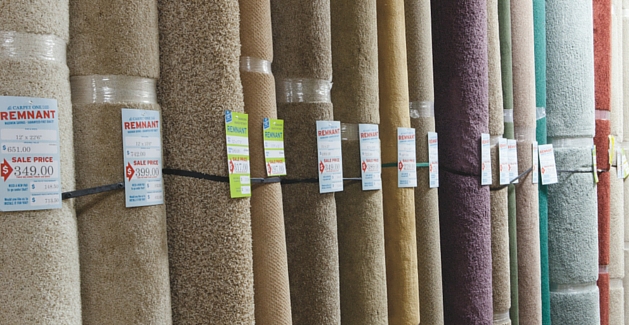 Take the time to review all your options to find the best price and the best value. Remember these tips when looking for the best flooring price:
Comparison-Price Shop
Flooring is a long-term investment. Therefore, taking the time to compare your flooring options can make a big difference in finding the best choice that fits your lifestyle. Use our Product Comparison Tool to get started.
Watch for Sales
Visit your local Carpet One Floor & Home store and keep an eye out for flooring sales to snag a good deal. You may also want to sign up for Carpet One Floor & Home emails to make sure you are notified when there is a sale.
Review All Costs
The price of the floor isn't the only cost involved. Another major expense is installation and the materials associated with installation, such as the carpet cushion or underlayment for hard surfaces. Remember to read the fine print and make sure you understand the warranty and guarantees.