Warranties for laminate floors can differ. To better understand what you're buying and what is guaranteed, check with an expert at your local Carpet One Floor & Home store. Our flooring experts often have many years of experience and can help you find the best warranty for your flooring purchase.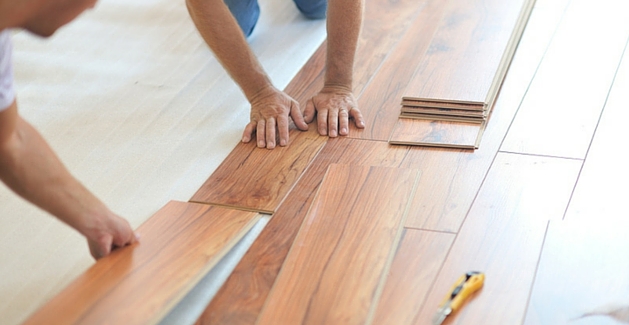 Laminate warranties offer the following types of coverage:
Wear
Laminate wear refers to loss of the decorative surface image due to normal household use. Wear warranties differ across retailers and types of laminate, and some wear warranties exclude coverage for scratches, indentations and damage resulting from improper care and maintenance.
Stains
For laminate flooring, a stain warranty typically covers stains that result from common household use. Remember to read instructions on the proper care and maintenance for laminate flooring so you steer clear from using harmful cleaning solutions that could potentially void your warranty.
Fading
A fade warranty covers your laminate floors if there's damage or color change from exposure to sunlight or artificial light.
Locking System
Typically, a locking system warranty will guarantee that the joints of your laminate floor remain securely locked together, with no separations or cracking, for the duration of the warranty.
Water Resistance
A water resistance warranty provides coverage for damage caused by damp mopping and spills. Consider comparing the details of a water resistance warranty with your homeowner's insurance policy to understand what types of water damage are covered within the warranty and homeowner's policy.
Installation
An installation warranty can be just as important as the product warranty, and covers any issues with the original installation. Seek out a flooring retailer with experienced installers on staff who know industry standards and will guarantee quality and professional workmanship.