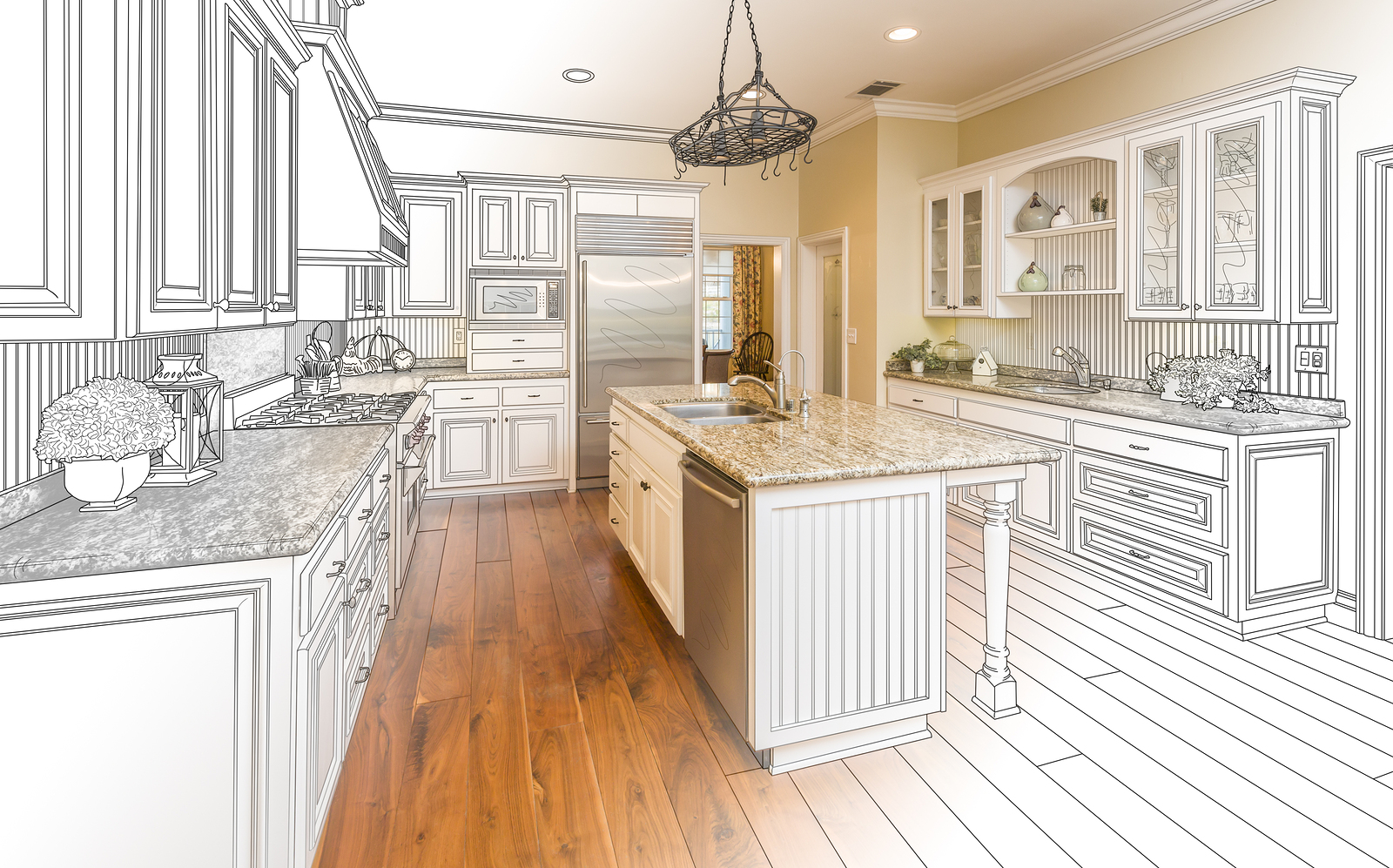 Planning your home renovation
Many factors go into remodeling a space in your home. It can be a long process from start to finish, but in the end, your beautiful new space will make it all worthwhile. Planning can make the difference between a smooth project and a bumpy one. When you're planning a home renovation project that includes replacing the flooring, there are several things you'll want to keep in mind as you plan your space.
1. Don't wait until the end to choose flooring.
While it might be tempting to wait to choose your flooring right before you need it installed, it's a good idea to select your flooring towards the beginning of your project. Some flooring may need to be special ordered, and you don't want to have to settle for a floor just because it's available when your contractor needs it. Also, a floor can really set the tone for the whole space so choosing a floor before finalizing other decisions for your space is essential.
2. Make room for flooring.
It doesn't seem like you would need to "make room" for flooring. Your home already has a floor, and you're just replacing it with another one, right? What you might not have thought of is that the flooring you choose could be thicker or thinner than the floors you already have. If you're going from a hard surface floor to a plush carpet, you may need to have the bottoms of doors shaved or adjust your trim. Going from carpet to hard surface? In addition to the thickness of the floor, you may need additional work done on your subfloor to level the space or provide the support necessary for your new floor. Don't worry, all these adjustments are easy to make as long as you and your contractor plan for them.
3. Think about the future of your space.
When you're remodeling your home, it can be easy to get caught up in the latest colors and trends you see in magazines, but when it comes to choosing flooring, it's important to think about the future of the space. Paint, décor, and furnishings can be easily changed down the road, but you might not wish to change out your floor for a while. Remember to pay attention to the warranty on your floor as well. If the space you're remodeling will someday become a children's room, durability and a stain warranty may be more important than a room that will remain a guest room. You can't predict the future, but you can plan for it.
4. Keep a sample on hand.
If your home renovation project has a relatively long timeline, you may actually forget what the flooring you chose looks like. Ask for a sample of the floor or take a photo in good light that you can use to remind yourself what the floors look like. When you're choosing paint colors and furnishings, make sure to take the sample with you so there will be no surprises when everything comes together. You can also use our room visualizer tool to see how your new floors will look with different colors in a space.
Home renovations can be stressful, but planning ahead and allowing time to choose each element of your new space will help eliminate unexpected delays and the need for stressful last-minute decisions.