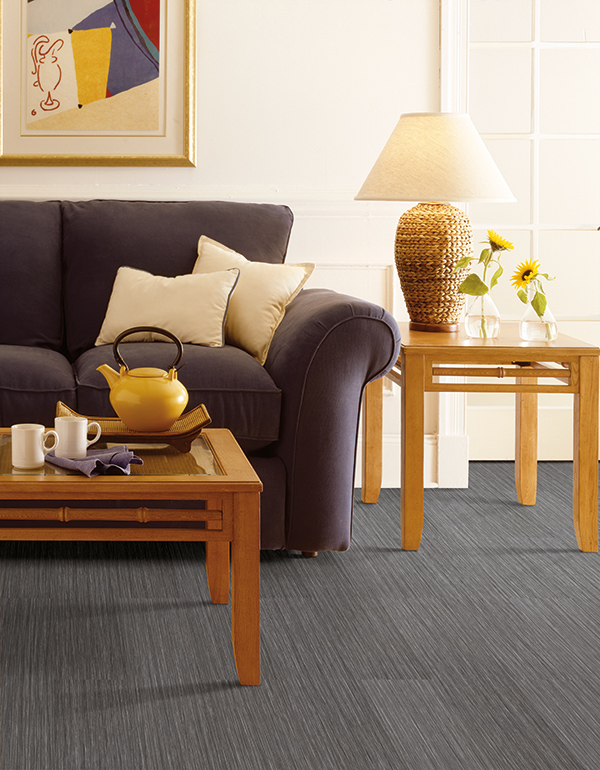 In this day and age, it's more important than ever to shape our daily lives around sustainable, environmentally sound practices that are beneficial to the planet. This includes our consistent effort as homeowners and home-builders to incorporate more eco-friendly flooring options into our homes whenever we can. Thankfully, we have many gorgeous, sustainable flooring choices to design with, each with a green backstory as impressive as the visuals they present. In the market for new surfaces and want to purchase a green flooring option? Here are some of our favorite eco-friendly flooring styles that are sure to uplift your home with natural beauty:
Environmentally Friendly Flooring Options
When we think of nature, we think of wide, blue oceans and rich, dense forests full of majestic green trees. However, nobody is excited about the idea of cutting these forests down to produce our new favorite floors. Did you know that there are multiple wood flooring options that are as sustainable as they are gorgeous? Bamboo flooring is made from natural vegetation that constantly regrows in three to five years, offering exotic hues and grains not found in domestic hardwood. Similarly, cork flooring is harvested from the bark of the cork oak tree. Since these trees are not cut down in harvesting the bark, they will grow back every three years. Not only are bamboo and cork perfect for finishing in different paints and stains to fit any color scheme, they create durable floors that will last for decades.
Eco Friendly Wood Flooring
Traditional hardwood lovers can still have their favorite style while taking environmental impact into consideration. Reclaimed wood for instance has a ton of character, highly-sought after distressing and markings, while repurposing existing wood from long-chopped down trees. You can install the authentic, reclaimed look as opposed to a style merely attempting to recreate the visual! If you are shopping for wood floors, make a note to look for styles with the Forest Stewardship Council designation. These FSC certified styles show that the manufacturer adhered to the responsible management of forests through higher social and environmental standards. You really can have sustainable wood floors that were produced through best environmental practices!
Eco Friendly Tile Floors
If you love the look of timeless tile surfaces, glass tiles present another eco-friendly flooring option that is certainly worth exploring. Created from original sources such as wine bottles and beer bottles, recycled glass tiles come in a beautiful, limitless assortment of colors, patterns and finishes for complete design capability. Suitable for floors, as well as walls in kitchens and bathrooms, glass tiles are renewable, non-absorptive, and easy to maintain. Plus, glass inherently reflects light which will add natural brightness to a room in a way that ceramic tile can't match. Therefore, you can create unique looks with glass tiles that dazzle guests and utilize recycled material at the same time.
Eco Friendly Carpet
As another favorite flooring material for homes around the world, carpet has come a long way in producing sustainable options. Carpet with VOC's is more harmful to both our health and the planet, and almost all manufacturers have worked to decrease their presence in new carpet. Wool carpet has always presented a soft surface option made from a renewable source, which can be dyed any color and offer extreme durability. More recently, PET carpets have been made from recycled plastic bottles and diverted millions of pounds of bottles from landfills as a result. Although critics may argue that these PET carpets are not as soft or long-lasting, recycled carpet options are extremely economical and a great investment for kid's rooms, playrooms and finished basements.
Eco Friendly Vinyl Flooring
With the rise in popularity of vinyl flooring options like LVT, the average millennial homeowner may not be aware that linoleum flooring was the original water resistant surface. Whereas vinyl is a synthetic product, linoleum is created from natural materials including linseed oil, cork dust, tree resins, wood flour, pigments and ground limestone. Perfect for easy, quick installations, linoleum will always have a home with savvy designers, especially as today's architects strive for more environmental certifications. Coupled with modern printing advances, a tremendous range of bright colors, and new sealers to enhance stain resistance, don't be surprised if resilient linoleum makes an appearance or two in environmentally conscious homes and buildings.
In the end, as more homeowners and builders make the effort to utilize eco-friendly flooring products, they are not only improving the planet, but also the air quality inside homes. Natural products ensure safety from dangerous chemicals, and allow families to avoid risky additives that can cause a variety of health issues. That makes shopping for flooring products that are environmentally certified even more important as some manufacturers will use harsh chemicals to manufacture their product in the cheapest way possible. Do your personal research and then head to Carpet One & Home to find the best flooring fit that will benefit the Earth, your home and your family!