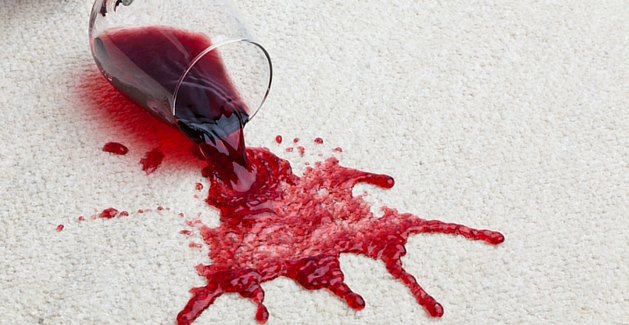 Wear
Wear is the most common type of carpet warranty and it's also one of the more misunderstood warranties. It's important to understand what wear means to the manufacturer. Manufacturers define wear as abrasive fiber loss, not a change in appearance, such as shading or pooling, matting or crushing. Also, understand that a wear warranty may have conditions about what percentage of the carpet has to be worn before coverage applies — on average it's about 10% of the carpet — and only the worn section extending to the nearest wall, doorway or entrance, will be replaced with identical carpet.
Soiling
Soil warranties are provided in case of color changes due to deposits of dry soil from foot traffic and normal household use over time. Many times, self-cleaning or having the carpet professionally cleaned is done before checking to see if coverage applies. To guarantee coverage, you'll want make sure to follow proper care and maintenance instructions.
Stains
Stain resistance is the carpet pile's ability to resist minimize or withstand permanent stains. Most carpets that you can buy now have been specially treated to resist stains, however, carpet stain warranties are still helpful in the event that treated carpet doesn't hold up to stains. These warranties tend to differ across carpet types and retailers and most fiber manufacturers offer them too.
Pet Stains
Pet stain warranties are usually only offered at select carpet retailers. There are many different types and coverage options for pet stain warranties. At Carpet One Floor & Home, we have several products that offer exclusive pet stain warranties. Visit a local store and talk with a carpet expert to find out what types of pet stain warranties are available. Ask about coverage options and what is included and excluded in the pet stain warranty.
Fading
A fade warranty protects your carpet against damage and color change from exposure to sunlight or artificial light.
Installation
An Installation warranty can be just as important as the product warranty and covers any issues during the original installation. Seek out a flooring retailer with experienced installers on staff who know industry standards and will guarantee quality and professional workmanship. Some retailers even offer lifetime installation warranties.
To better understand what you're buying and what is guaranteed, check with an expert at your local Carpet One Floor & Home store. Our flooring experts often have many years of experience and can help you determine the best warranty for your purchase.